During Stockholm Design Week 2021, we turned to Straight Design Studio to create a collection of bespoke carpets and for the first time go from business to private customers and offer a part of our world to everyone. Instead of a traditional product launch we chose to challenge each other to create this brand-new collection, from idea to finished product, in just five days. This was achieved by taking advantage of the limitations and possibilities that surrounds an established process.
The heart of our business is our own studio, located in Stockholm, where all carpets are created. The material that is left over from the production is stored and has over the years built up a large archive of bits and pieces. The brief was to use this material to create a new collection of carpets. The shapes were limited due to the simplification of the production and the colours due to the fact that it was left over pieces that were used.
For five intense days we, together with Straight Design Studio, worked closely to accomplish something that we in advance didn't know was possible. Our understanding and respect for different materials combined with the clean creativity of Straight Design Studio resulted in four new carpets inspired by the four Swedish cardinal directions.
Nord, Syd, Öst and Väst.
Nord
---
Syd
---
Öst
---
Väst
During the pandemic, we have all had to re-evaluate our geographical area and also find new ways to gather inspiration. Local tourism has become increasingly common and many of us have opened our eyes to our local landscape. How the landscape differs across the country both in structure and colour is fascinating. This is also something that we often want to reflect in the elements we take into our homes. The concept of the new collection was created by having this in mind.
Matching left-over pieces with the desired colour and quality for each part of the carpets was crucial but also a creative part of the process. It resulted in some fast decisions that had to be taken while the production was already full on. With 40 years of experience over three generations, our work is both efficient and precise. It takes some skilled craftsmen to plan the work so that every piece is put together in the right order, connected with the right pile direction and the right colour batch.
A perfect joint where Bouclé meets Velour.
---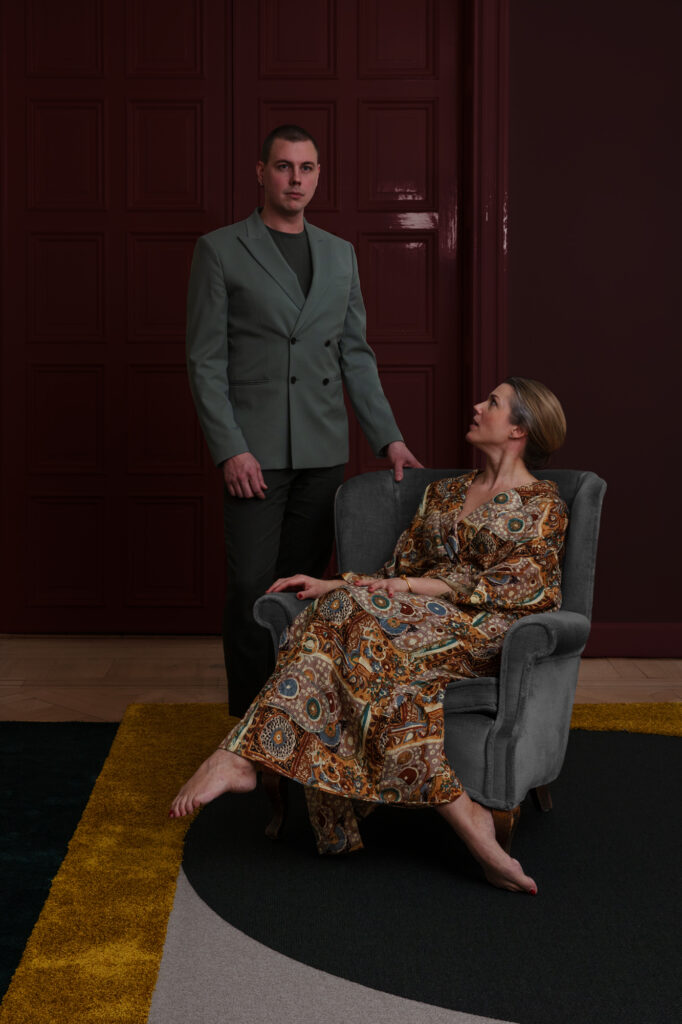 "What we love to do and do best is when we get challenged, as the name of this project so distinctly describes! Five Days Carpet Challenge. Knowing Straight Design Studio since before, the trust of their finesse and skills was already in place and made it possible for each one of us to work freely and unlimited in our own field of expertise. That is always something that we pursue in order to create something interesting and new."
– Hedvig Falkman, Stoddard
"By being limited in colour and quality and further limiting ourselves to only straight and round shapes, we are able to make the work extremely efficient but also exciting."
– Viktor Erlandsson, Straight Design Studio
---
Nord
24 000 SEK
H 500 W 280 cm
Syd
32 000 SEK
H 525 W 425 cm
Öst
22 000 SEK
H 495 W 225 cm
Väst
28 000 SEK
H 350 W 300 cm
Prices are incl. VAT, excl. shipping. Contact us at info@stoddard.se if you are interested and want to know more.
Photographer: Mathilda Werngren